Background
For years, educators and parents have reported that helping children and adolescents with brain injury is a challenge that requires creativity and often the consulting help of a specialist. Experience and research tell us that educator training presented in live workshop formats has little impact on change in classroom practices or enhancement of teacher competency. Lack of impact is a combined result of relatively few educators receiving training, relatively little transfer from the training context to classroom application, rapid shifts in staff within the educational system, and isolation of the family. Project LEARN and the LEARNet website makes available "anytime access" with A/TBI consulting services to all schools and families in the state and beyond, but without the costs of an A/TBI specialist who consults in person with each school and family.
In 2005, the Brain Injury Association of New York State was awarded a grant from the New York State Developmental Disabilities Planning Council to create and sustain competency for families and school staff to respond to the challenges of children with A/TBI at home and at school by establishing an interactive, user-friendly web-based information and resource program, LEARNet.
LEARNet is gaining recognition across the state and beyond for its utility in providing educators and families with invaluable information designed to improve the educational outcomes for students with brain injury.
Project LEARN has achieved three important core objectives. First, we have successfully expanded the capacity within BIANYS to support students with A/TBI through enhanced expertise of the BIANYS FACTS Coordinators along with enhanced information available through the existing BIANYS clearinghouse of resources currently supporting children with A/TBI, their families, and the professionals who serve them. Second, we have successfully created LEARNet, an interactive web-based problem-solving program designed to enable families and school staff to create effective intervention and support plans for students with A/TBI. Finally, BIANYS has partnered with a number of key NYS agencies dedicated in the dissemination of and support for this product. See below for a listing of these partnering agencies
As a result of the success of Project LEARN and the LEARNet website, planning and development has begun on the creation of complementary website which will provide information to help address the needs of adults living with brain injury and their families.
The Brain Injury Association of America recognized Project LEARN and LEARNet, by awarding the program the 2007 BIAA State Excellence Award in Programming. Congratulations, Project LEARN/LEARNet, for a hard-earned and well-deserved achievement.
Mark Ylvisaker, Ph.D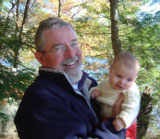 Mark Ylvisaker, PhD, the visionary behind LEARNet, passed away on May 23, 2009, after a long and courageous battle with cancer. Following an early career teaching philosophy at Carleton College and the University of Pittsburgh, Dr. Ylvisaker became a speech-language pathologist. He served as Professor of Communication Sciences and Disorders at the College of Saint Rose in Albany, New York until his death. Dr. Ylvisaker had over 30 years of clinical and program development experience with children and young adults with neurogenic cognitive, self-regulatory, behavioral, and communication disorders in rehabilitation and special education settings. He wrote over 125 publications, including six books and a large number of journal articles and book chapters. His two most recent books were (1) Traumatic Brain Injury Rehabilitation: Children and Adolescents and (2) Collaborative Brain Injury Intervention: Positive Everyday Routines, with Tim Feeney. Dr. Ylvisaker was actively engaged in the work of several professional organizations, served on a number of national and international committees and on the editorial board of six journals, consulted to rehabilitation and education programs in 13 countries on five continents, and presented frequently to national and international audiences on topics related to rehabilitation and education of individuals with cognitive, behavioral, and communication disability.

Mary Hibbard, Ph.D., ABPP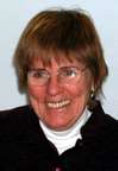 Dr. Hibbard is a Professor of Rehabilitation Medicine and Psychiatry, Mount Sinai School of Medicine, New York, NY. She is an American Board of Professional Psychology Diplomate with a specialty in Rehabilitation Psychology. She serves on the board of the American Board of Rehabilitation Psychology and is the Secretary of Division 22 (Rehabilitation Psychology) of the American Psychological Association. Dr. Hibbard is an active clinical researcher who has been the recipient of NIH and NIDRR grants focused on traumatic brain injury (TBI) Currently, she serves as the Director of Training for the NIDRR funded Research and Training Center on TBI Interventions, and Training Director of two advanced training programs: a NIDRR funded advanced rehabilitation research postdoctoral fellowship, and an American Psychological Association accredited clinical pre-doctoral internship program. Finally, Dr. Hibbard maintains an active private practice focused on neuropsychological assessment and interventions with individuals with acquired brain injuries. She has published and presented widely in the area of clinical neuropsychology, rehabilitation psychology and traumatic brain injury. Dr. Hibbard is the recipient of the Ted Weiss Consumer Advocacy Award from the Brain Injury Association of New York State, and the David Strauss Ph.D., Memorial Award from the American Congress of Rehabilitation Medicine.
· NYS Developmental Disabilities Planning Council
· NYS Office of People With Developmental Disabilities
· NYS Commission on Quality of Care and Advocacy for Persons with Disabilities
· NYS Department of Education
· NYS Department of Vocational and Educational Services for Individuals with Disabilities
· NYS Department of Health
· NYS Office of Mental Health
"In January, you very kindly responded to an email inquiry regarding cognitive intervention for my 13-year-old son, Chris, who had a TBI when he was almost 2. You suggested I look at the BIANYS tutorials, and I've looked and read and studied them all. I actually printed out the whole set so that it would be easier for me to spend time with them and refer to them when I'm working on an issue. I just had to tell you how much they've helped me and how much my husband and I have appreciated them."
Cari Brehm, Parent


"I just had another look at LEARNet- checking to see how it's coming along, and noticed there are more useful components there. I am looking forward to using LEARNet in teaching and passing it around to teachers and parents I encounter in my travels."
Lyn Turkstra, Ph.D., Professor, University of Wisconsin


"I have viewed your website – I spent a week on it! Each item I clicked led me to more and more; I spend a good half hour per item. I must commend you for all of your hard work. The elaboration is thorough and much more informative than any diagnostic tool I've used. I learned a wealth of information. I have also enjoyed the fact that the information was easy to comprehend, straight to the point and in layman's terms. As I kept linking, I appreciated the fact that the links I already looked at were a different color. I can't express forcefully enough the importance of the technical, yet comprehendible tool your website is. I am so eager to share your site with my peers as well as my principal. The site also enables me to see my students more clearly. Thank you for your diligence and for sharing this pertinent information with me."
Deb H., Special Educator, Western Pennsylvania


"I am passing along the URL for LEARNet at the Colorado Educator's conference next Friday in Denver. I think this website is one of the greatest resources available to teachers and parents working with students with TBI. Through the "What Problems are seen?" section, teachers can start with broad, difficult issues and gradually refine their questions and get practical hands-on suggestions for solutions. The integration of all possible explanations (medical, cognitive, behavioral, social-emotional) into each problem area is excellent. Kids with TBI present complex and challenging problems for teachers and parents. This website breaks down the challenges into manageable chunks."
Ann Glang, Ph.D., Researcher and Trainer, Oregon


"This website is great. Good job! Our state brain injury conference is next month, and I am talking about some executive function/pediatric TBI themes in conjunction with a pediatric neuropsychologist. Will give out this website - - perfect. Thanks!"
McKay Sohlberg, Professor, University of Oregon


"I took a quick look at your website – I think it will be a wonderful resource for the adult TBI community too. It's already in my favorites list and I'll pass it along to our TBI group here."
Kathy Yorkston, Faculty Member, University of Washington


"WOW, the website is AWESOME. We opened our school in 1998 with the goal of focusing on EF and relationship development. With Piaget, Vygotsky, Barkley and others , we had the idea of the step process we needed to help kids with plans. The kids taught us so much. Indeed, they taught us that it was the "obstacle" that we needed to make plans for. Often we don't know the obstacle until we make the initial plan and practice it. I think LEARNet is great. It seems there are many of us in different parts of the country began tackling similar issues and because we were led by the children, we have come up with very similar strategies. It is amazing. Your work with TBI has been so similar to what we see with our population.
I think the web site will be so helpful to teachers and parents. The problem-solving/hypothesis testing section is amazing. What an impressive work. May we link from our site?"
Debrah Hall, Director of Special Education, Monarch School, Texas


"The LEARNet Problem-solving website is an ingenious and efficacious resource for all those involved in the lives of persons with TBI. Once again, you present the common issues relating to persons with TBI in a very organized and understandable manner and provide problem-solving approaches that are so user-friendly and systematic."
Kim Frey, Speech-Language Pathologist, Spaulding Rehabilitation Hospital, Colorado


"I viewed some of the website, and felt it will be invaluable as a resource to send to teachers and families. The organization of the material is user friendly, written in a understandable manner and contain a wealth of information, as much, or as little as the user wants to deal with at the time.
As a member of the Children and Adolescents Committee at BIANJ, we have been working for years to generate materials to assist families, teachers, and community – LEARNet reaches a wide audience. Thanks. I will pass the website along and will add it to our links as we are developing a continuing education online course through Rutgers."
Susan Paradise, Center for Head Injuries, New Jersey


"I haven't had the chance to look through the website in its entirety, but what I looked over was very impressive and comprehensive. Great job! Hitting the language level is difficulty and it's hard to find something that is going to satisfy both marginally literate parents and professionals. It seems like you've struck a good middle ground in that regard. I really like the idea of videos. If possible, you might want to add some videos of teachers or parents talking about how they've addressed problems."
Shari Wade, Ph.D., Clinical Neuropsychologist, Cincinnati Children's Hospital


"I'm writing to let you know that the website you have put together has helped students in my Communication, Cognition, and Behavior class at St. Rose immensely. They regularly use examples in their case studies that are directly influenced by the examples and tutorials on the website. The themes fit not only with students with TBI, but with so many other people who struggle in school because of some underlying language, behavioral, or social-cognitive issues. They seem to really like the illustrations and the ability to go to the site any time – day or night – for ideas. The students in this class will never be able to say they had no resources for the course. Thanks for all your hard work on the project."
Jim Feeney, College of Saint Rose


"I am incredibly impressed by the depth and breadth of LEARNet. I appreciate the tutorials for teachers. I plan to recommend the website to every teacher and parent I see."
Wendy B. Marlowe. Ph.D., ABPP, Seattle, Washington


"I saw two parents and their 8-year-old son as part of Project LEARN consultation from the Syracuse area. She arrived with a printout of every page of Project LEARN all highlighted. She was already sharing it with teachers in her school, other rehab institutions, etc. She is a para in the school system as well and is interested in expanding her role with kids with TBI, and is a real advocate for these kids including her own."
Mary Hibbard, Ph.D. ABPP, Mount Sinai School of Medicine, New York